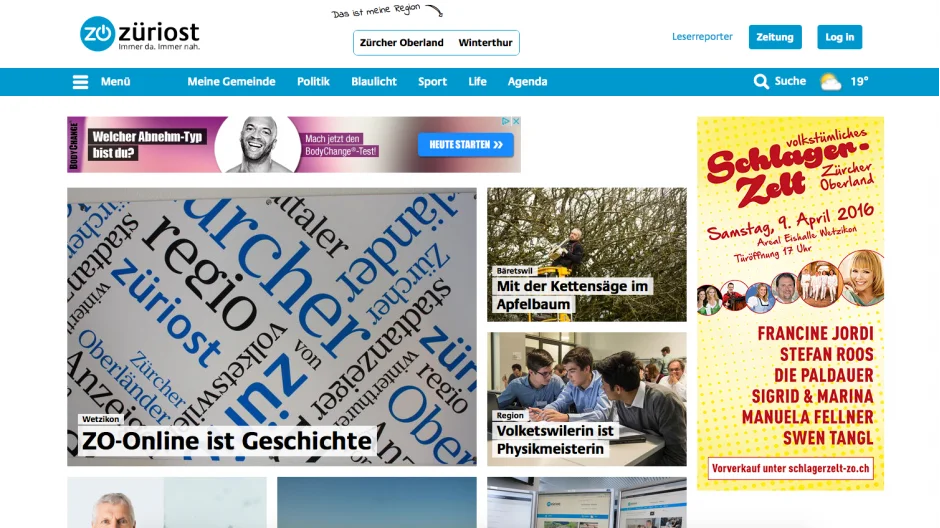 The portal, which is newly based on NP8, combines the presences of the portals Zürcher Oberländer, Anzeiger von Uster, Glattaler, Winterthurer Stadtanzeiger and regio.ch. The focus of zueriost.ch is on current news and background information on politics, society, business, culture and sports from the Zürcher Oberland and the greater Winterthur area.
MD Systems was hired as contractor for the technical implementation by Somedia Production AG. While the Somedia team was in charge of the main project management, creation and implementation of the design, MD Systems implemented the technical features and supported and consulted the Somedia development team.
Zürcher Oberland Medien AG is the leading media company in the Zurich Oberland region, based in Wetzikon.