Le Temps Newsportal Relaunch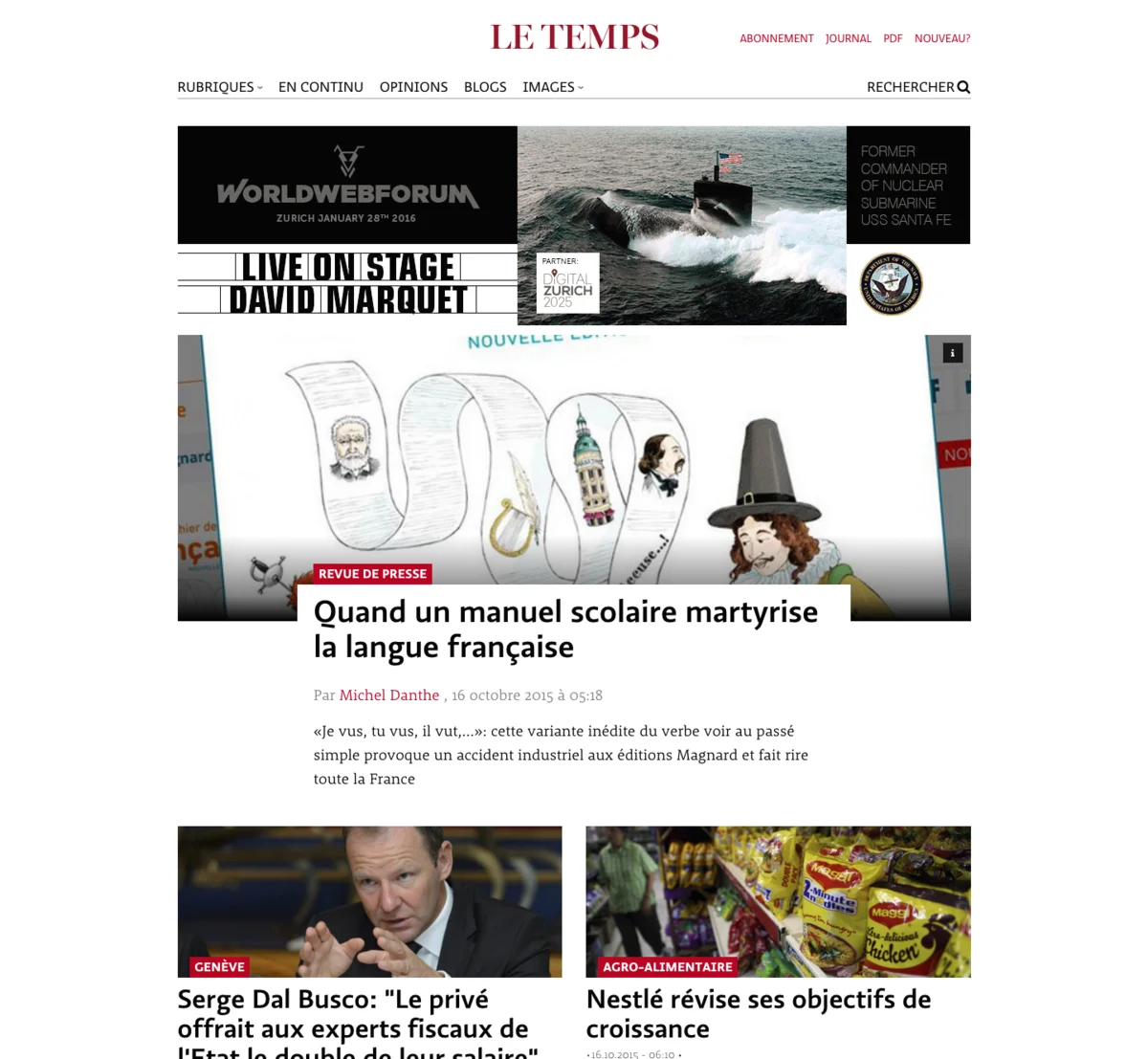 At the beginning of summer 2015, the people responsible at Le Temps, together with Ringier, the owner of Le Temps, decided to implement the relaunch of their website within 3 months. In parallel to the web relaunch, the core system for publishing workflows at Le Temps was replaced, a complete rebranding and an organizational restructuring were carried out.
With MD Systems and NP8, Le Temps found an optimal agile setup to fulfill their plan. The default install profile of NP8 already provides a large part of the desired features. So the team could focus on the implementation of additional requirements and compliance the deadline easily.
MD Systems has also been involved in conceptual work, management and development tasks in order to ensure the success of the relaunch with our extensive experience in time-critical projects.
The publication of the new platform was carried out according to plan in the early hours of October 1st.
Ringier is an internationally active, modern media group with an integrated and diversified value creation chain. The current strategy is based not only on media but also on e-commerce and entertainment.