Every year, the last weekend in January is reserved for a global Drupal contribution weekend. Community members and contributing organizations from over 30 world cities volunteered to organize a local Drupal contribution weekend. Zurich was one of these cities and the full team of MD Systems was there.
Global Contribution Weekend 2020 - Zurich happened from Friday, 24th January to Sunday, 26th and took place at Unic offices. The contributors joined the event already at 9 AM on Friday and outlined plans for the next 2 days on how we can contribute and collaborate. 
Since Drupal 9 is getting closer, one of our main goals for this weekend was to push forward core issues and contrib modules that we use in Primer distribution and get them ready for Drupal 9. We started the weekend by making a spreadsheet with contrib modules we use and assess their Drupal 9 status.
Additionally, Paragraphs, one of the most used Drupal modules, received several accessibility and user experience improvements. The team collaborated with other contributors and made progress towards making Paragraphs compatible with the Claro theme. 
The Swiss community leads finalized the constitution for Drupal Switzerland and reviewed the well progressed proposal from the Splash Awards 2020 from the project team. Both important pieces for the Swiss Drupal Community.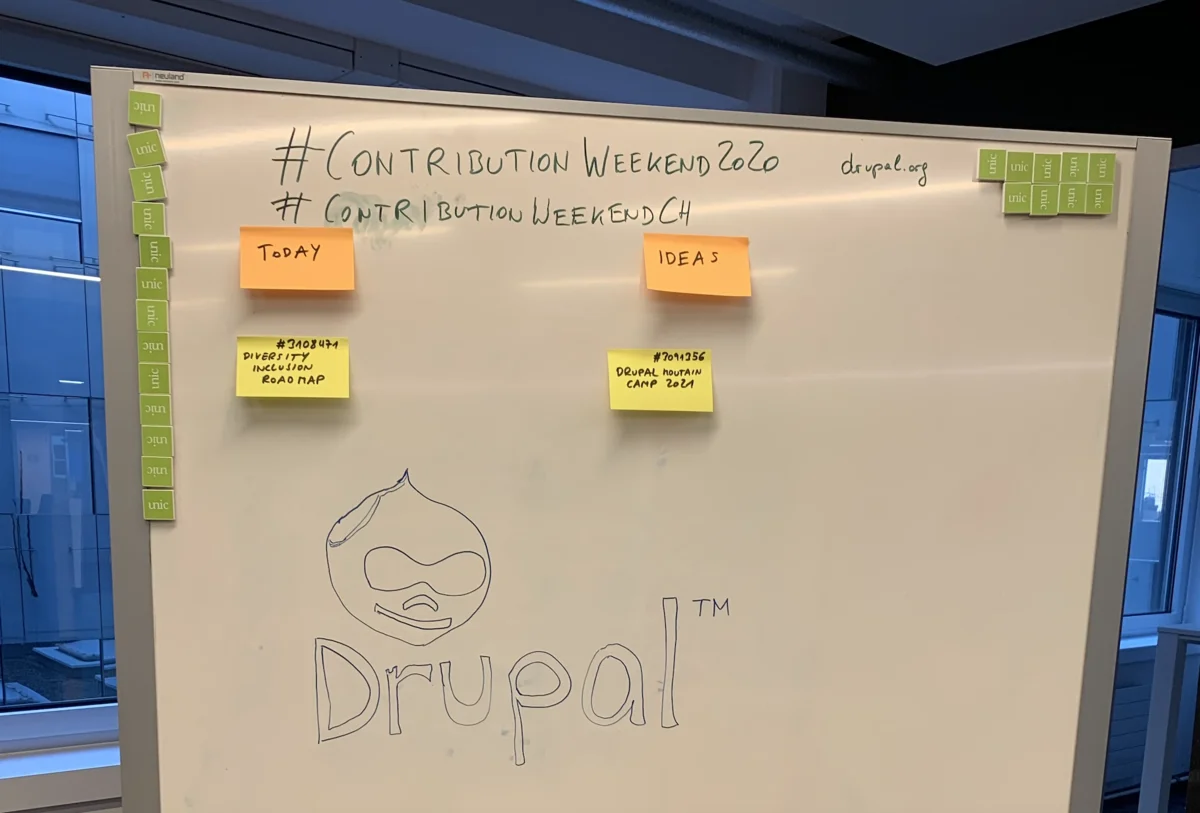 Preparations for the start
Contribution weekend in numbers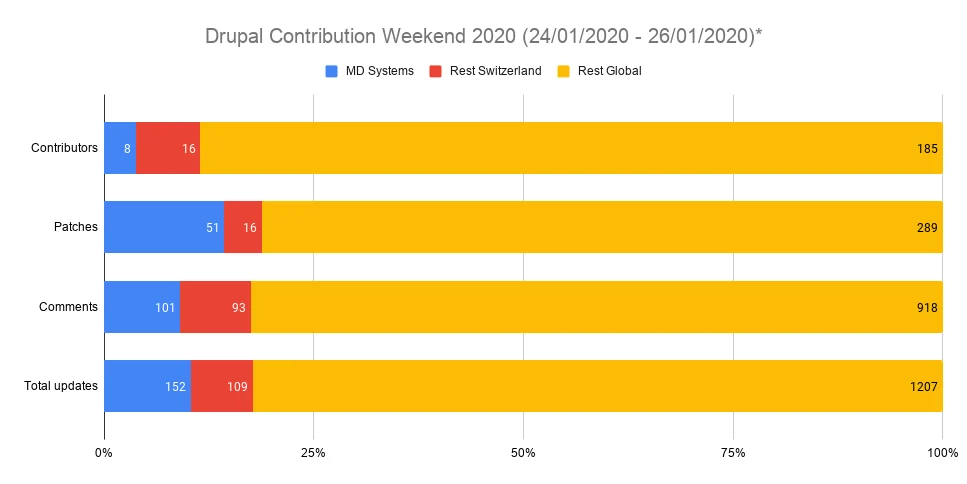 From Friday 24th January 2020 to Sunday 26th January 2020 during Global Contribution Weekend 2020 - Zurich there was a total of 24 people who contributed to 66 issues in 27 projects with 67 patches posted out of total 261 comments. Together with the rest of the local community, we were involved in fixing 26 issues!
The aggregated numbers above show how big impact the Swiss community has on the Drupal ecosystem since our contributions made almost 20% of total world contributions during the last weekend. A very impressive result
As part of our weekend goals, we were also working on pushing forward Drupal 9 core issues in order to reduce the number of deprecated APIs. The progress during the sprint can be seen on the Drupal core 9.x-dev @deprecated mentions graph below.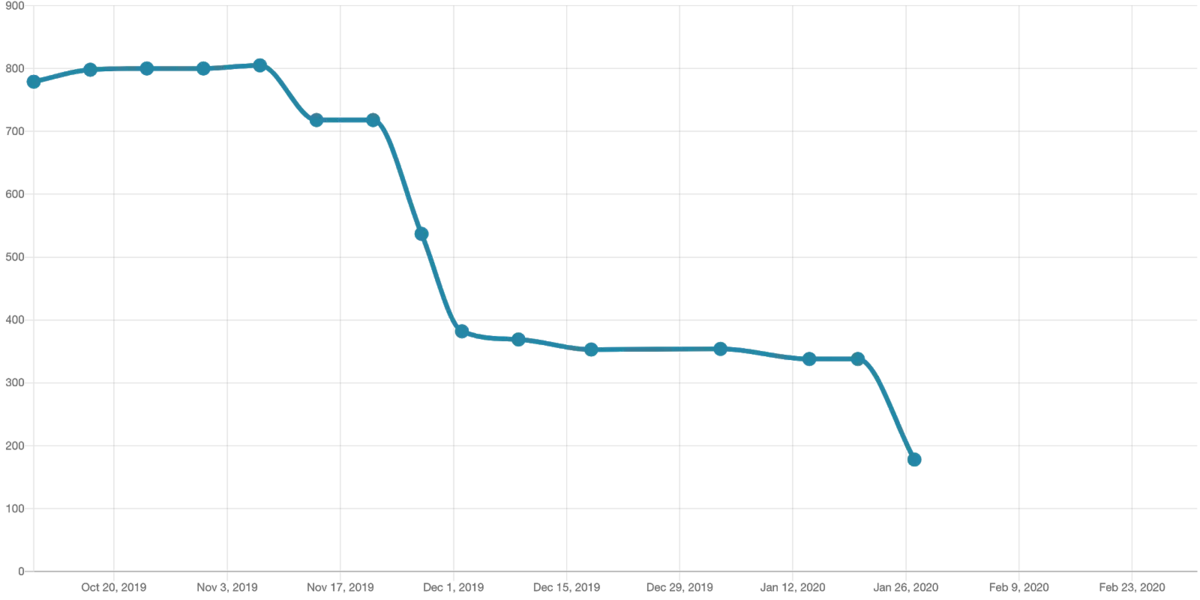 Source: https://dev.acquia.com/drupal9/deprecation_status/graphs
We continued to work on Drupal 9 issues during the week and 30 projects used by our install profiles are now fully compatible with current Drupal 9 codebase. Another 25 modules have patches prepared to make them ready. 
To wrap it up, we really enjoyed the Global Contribution Weekend 2020 - Zurich and looking forward to the next Drupal contribution event! 
We would like to thank Josef Dabernig for organizing the contribution weekend, Unic for hosting the event, MD Systems for allowing us to spend two full days on Friday and Saturday working on contributions and all the people who joined the contribution weekend!
Drupal.org contributors at the #ContributionWeekendCH: mbovan, Berdir, znerol, sasanikolic, dasjo, miro_dietiker, saschaeggi, grahl, pivica, fhaeberle, mathilde_dumond, Siegrist, isabrenner, spitzialist, roy.voggenberger, signalwerk, waluigi, sarahsarah, jzech, malte.koelle, dermario, lsmith77, Jos Doekbrijder, Primsi.
* Statistics covers contributions made on Drupal.org between Friday 24th January 2020 and Sunday 26th January 2020 tagged with #ContributionWeekendCH and #ContributionWeekend2020 issue tags.