The Drupal 8 ecosystem reaches a major milestone with the release of a stable Drupal Commerce 2.0. The missing E-Commerce layer was one of the last - and probably most popular - remaining blockers for Drupal. It's time to transform your business with Drupal Commerce.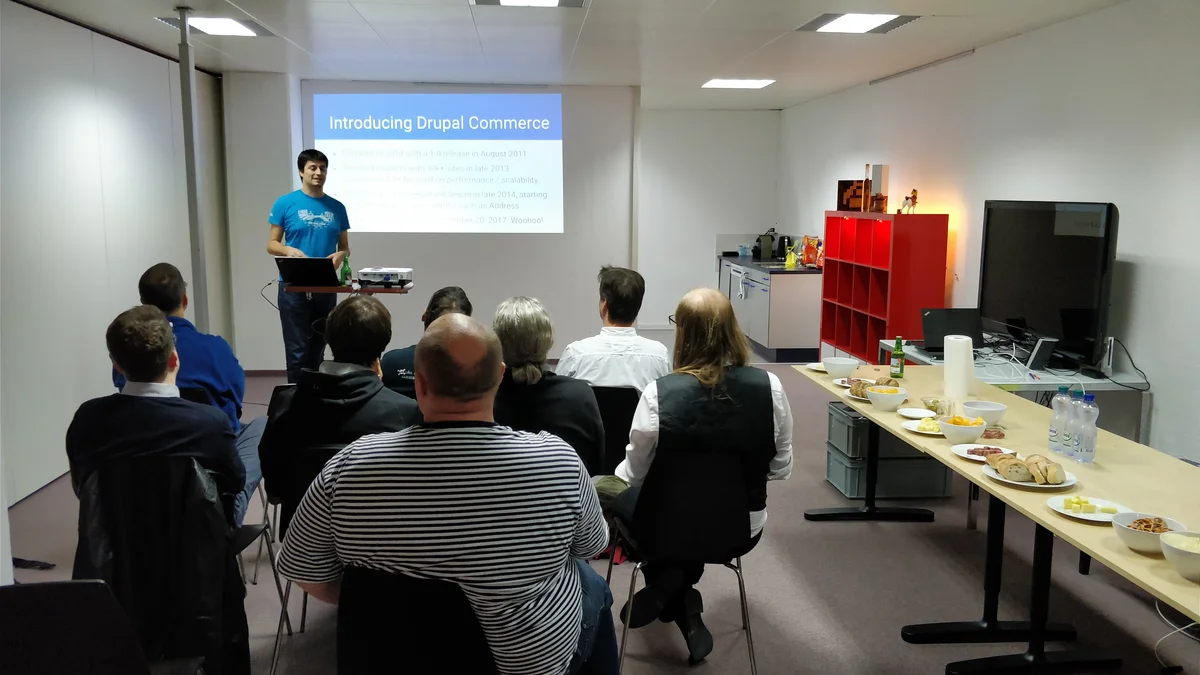 The Drupal community met at MD Systems for the Swiss release party, one in 13+ global events. Our team held two short presentations:
New features in Commerce 2.x
by Berdir (Sascha Grossenbacher)
The release is the monumental effort of over 70 global developers and agencies, powering over 1,500 sites already.
Drupal Commerce is an exceptionally flexible and modular platform. The architecture was completely overhauled and simplified for the new release, yet it contains many additional features that previously needed 20+ extra modules. Among those are promotions, coupons, shipping, speed improvements and many more.
Switzerland readyness