Since we released the thunderdemo.com earlier this year a lot of interesting things happened in the Thunder ecosystem. We thought that it is a good time to provide an update.
Thunder 2.x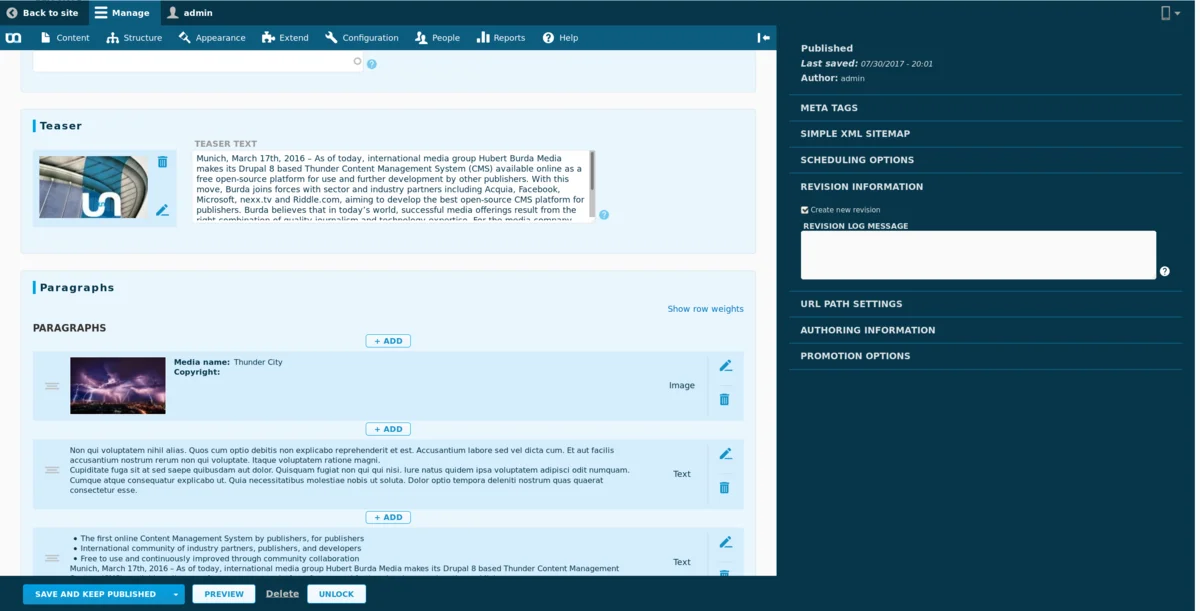 Thunder now comes with nicer and more intuitive administration theme, a big number of the user experience improvements in the content creation interface, mobile preview capabilities, liveblogging, out of the box support for Accelerated mobile pages (AMP) and support for easier updates.
We are also proud to see another module that we actively maintain being adopted (beside Paragraphs, the entire Media suite of modules and Pathauto) by the Thunder distribution. The Diff module now allows you to show the changes between revisions of your content in a nice and transparent way.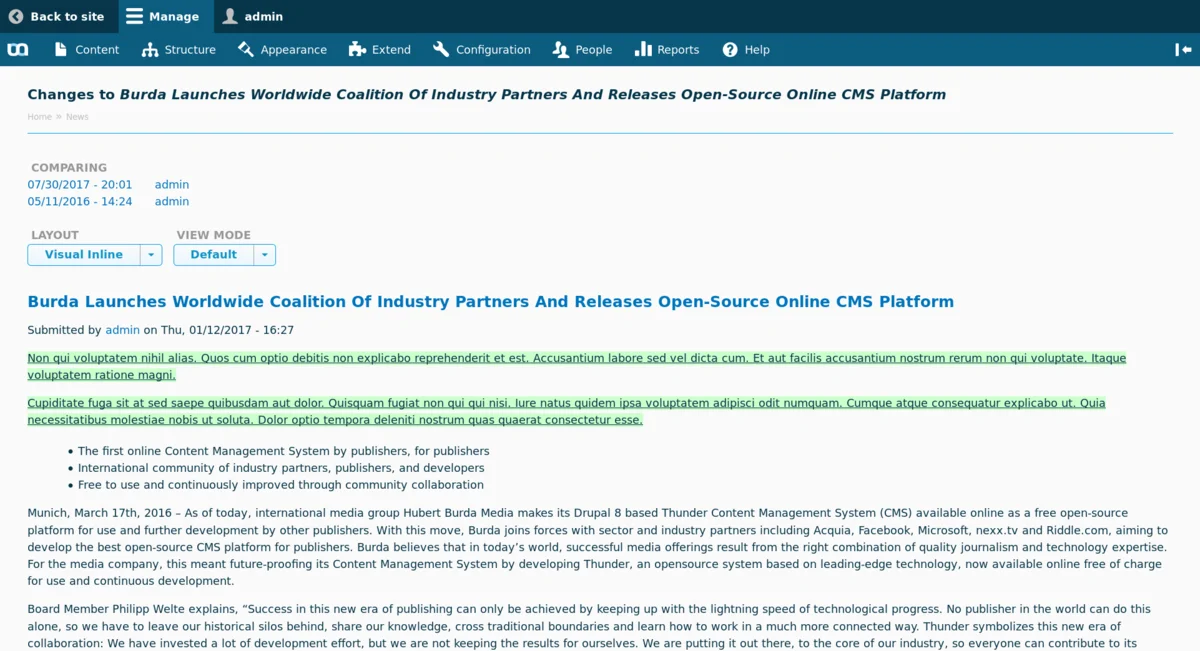 Thunderdemo.com updates
We recently updated our Thunder demo platform as well. All instances that will be created from now on will automatically use version 2 of this popular distribution for professional publishing. We would like to encourage you to spin up your personal trial instance today and to give it a try.
We also prepared few interactive tours that will help you to get up to speed with Thunder faster and make sure that you do not miss any important features.
Together with our partners Platform.sh and Microsoft Azure we also made sure that you can use your personal test instance for a month completely for free. And since this is a "real" and fully featured website on a "real" professional-grade cloud hosting you can convert it into a real live website within days. Just start adding your content and let your users know about it.
It is really that easy! Cool, right?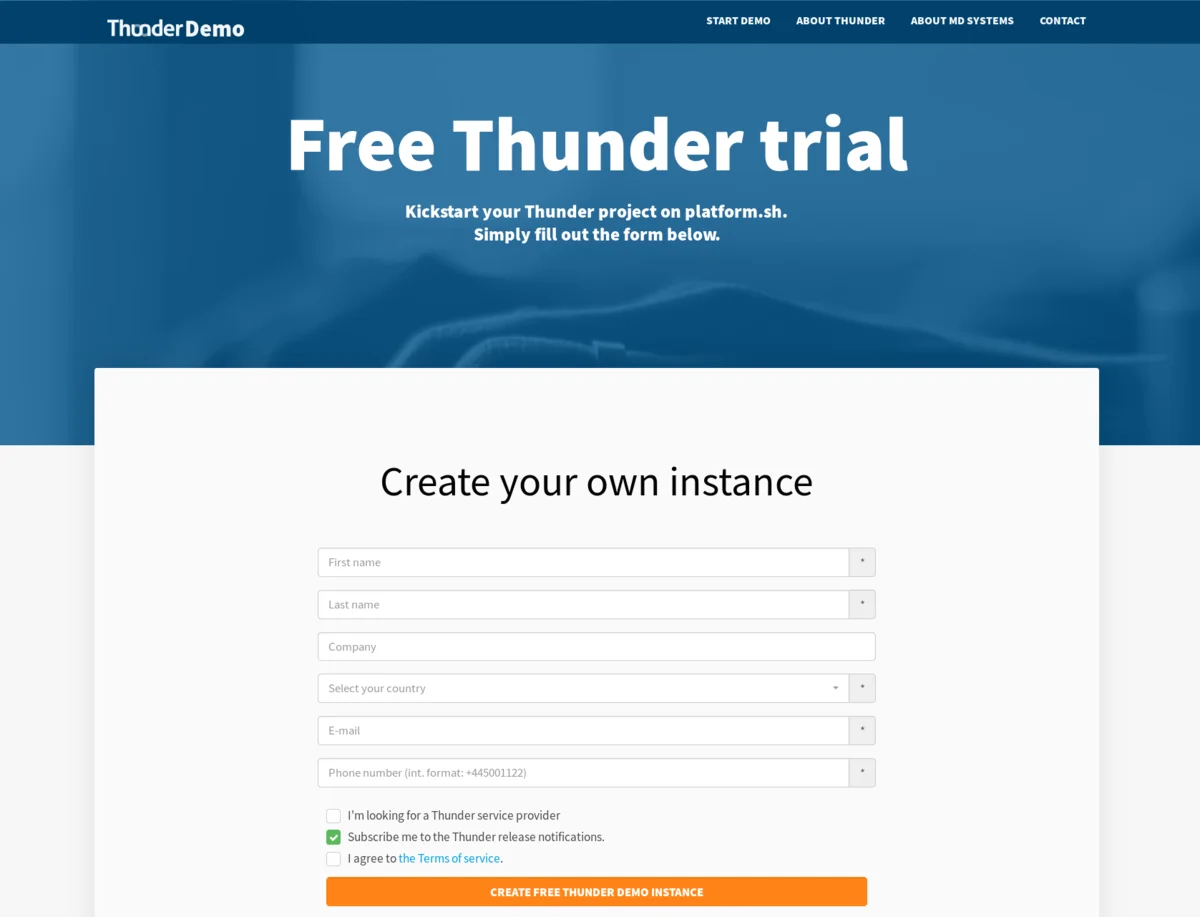 MD Systems is now officially a CTI
Certified Thunder Integrators (CTI) are IT consultancies, developers, agencies, and similar IT professionals with a proven knowledge and practical experience in managing and implementing successful Thunder projects. CTIs need to be certified by the Thunder Core Team in order to be allowed to use the label 'Certified Thunder Integrator' and the associated badge to promote their services.
Yes, your favorite Drupal 8 professionals now officially became your favorite Thunder partner as well. With extensive early experience in Drupal 8, huge involvement in the community development and years of experience with the projects from the publishing industry we are definitely one of the most experienced teams for your next Thunder based project.
If you are looking for customizations, migrations from legacy systems, integrations with 3rd party systems, a long term support and consulting partner or if you need just a bit of help with converting your trial instance into a live site do not hesitate to contact us. We will be happy to help!