Every year, the Drupal community organizes various events to meet and exchange. One of these events is the Drupal Dev Days, where developers and users form Europe and beyond regroup to learn about the future of Drupal, learn about features that they did not know about previously, and work together towards the progress of Drupal.
This year, the conference took place in Vienna, July 19th to 22nd, and Sascha, Ivica and Mathilde had the pleasure to participate.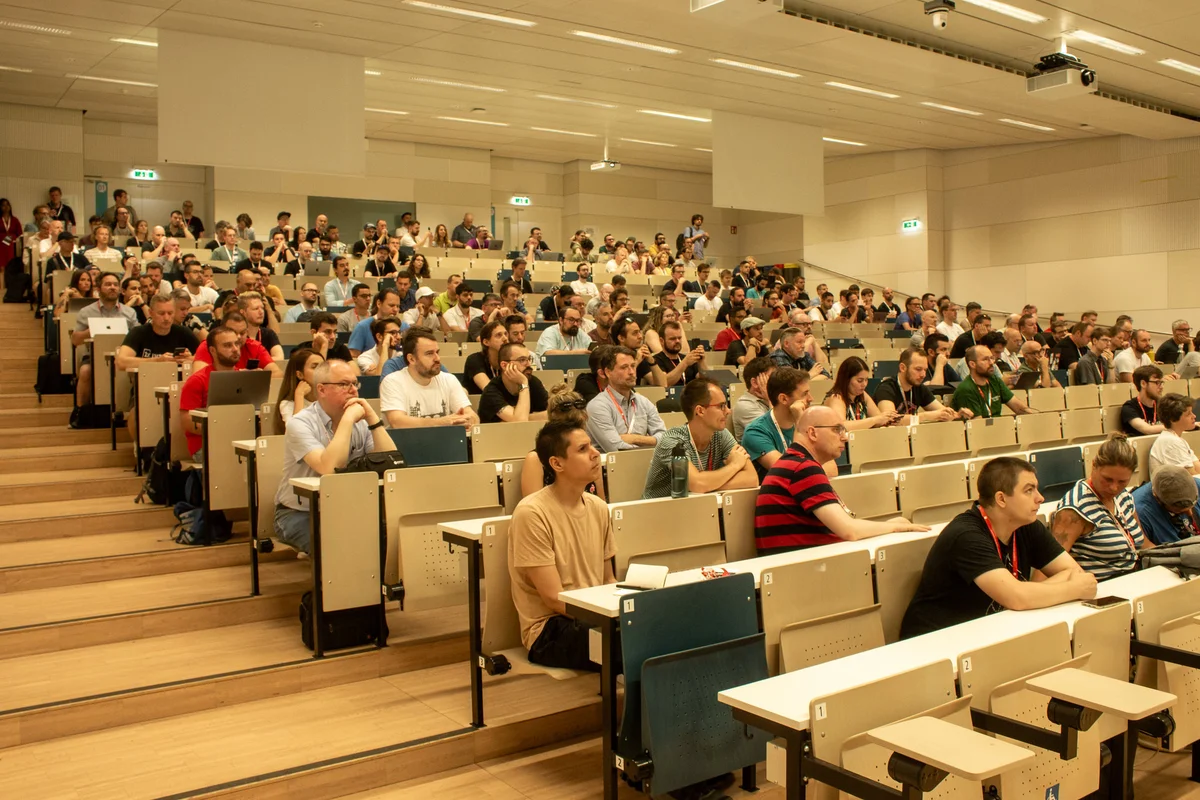 On Wednesday, Sascha presented about his all-time favorite: Drupal Entities: a rather technical presentation that helps developers to use entities in Drupal the most efficiently, code-wise and also performance-wise.
At the same time, Mathilde did a presentation about the Translation Management module (TMGMT), introducing from the basics of the module's use to how developers can enhance it by writing their own module to support their preferred translation provider.
Ivica had a bit more time to prepare, and presented on Friday about Paragraphs: a complete presentation from the introduction of what Paragraphs are in the context of Drupal, to how to let editors style their own content, and how developers can support them to do so.
We all also spent a lot of time in the sprint room, loaded with coffee and a great view of Vienna, from its 12th floor 360° view and terrace, working on core and modules issues, discussing and giving each other feedback and tips.
On Friday evening, we could celebrate these great days in Vienna with drinks, chats and live music by a Drupal group!