There was reason to celebrate, because on February 2, 2023 it was exactly 10 years since the GoLive of the first joint relaunch project of unicef.ch with a new donation process and integration to the CRM took place. In these 10 years, a lot has changed again and the cooperation between MD Systems and UNICEF Switzerland and Liechtenstein has continuously evolved. We toasted this exciting and successful time together on February 16, 2023 at the Houdini in Zurich.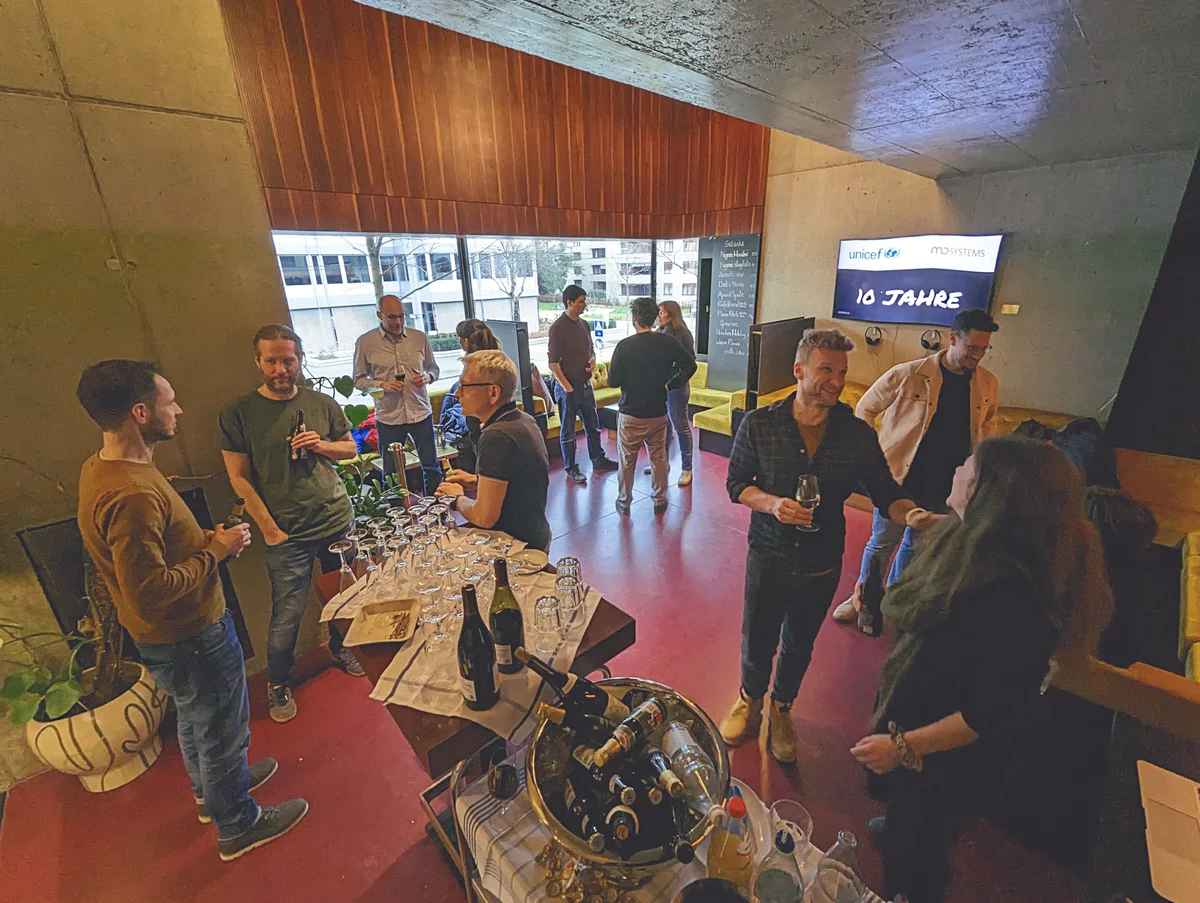 The first guests arrived at 15:00, some new employees of UNICEF and MD Systems did not know each other beforehand or at least not personally - a great moment to change this. At 5:00 p.m. there was an exciting review, an excerpt of which we are very pleased with and would like to share with you.
---
Reflection on the joint cooperation
Miro Dietiker, founder of MD Systemes in conversation with Marc Uricher and Manni Ruf from UNICEF about the long lasting successful cooperation.
Miro Dietiker: Manni, you have already experienced many projects at UNICEF.
What distinguishes your collaboration with MD Systems?
Manfred Ruf: After others failed due to the challenges of the demanding project, MD Systems proved to be a very reliable partner. The 18-month intensive project created an important basis of trust for the long-term cooperation.
What are your thoughts when you think of the collaboration starting, Miro?
Miro Dietiker: The project was an instructive entry into the world of NPO for us. Thanks to our experience, we were able to translate the many wishes into clear expectations. The fact that we specifically used exemplary prototypes in case of ambiguities helped to fulfill the expectations, and sometimes they could even be exceeded.

During the second relaunch after 7 years of cooperation, we were also able to get more involved in the planning and conception.

The expansion of the website was divided into individual stages to avoid it from being blocked by the replacement of the core system. In 3 months a new design with a new CMS version was implemented and all content pages were newly created. Subsequently, the donation process was redesigned and implemented.
Even before the old core system was replaced, the new donation process could already be implemented and led to significant improvements in the donation volume.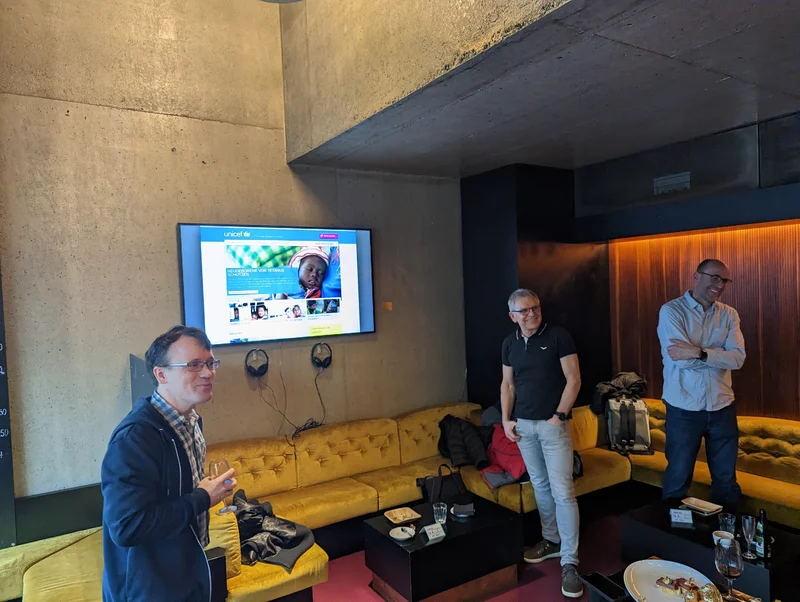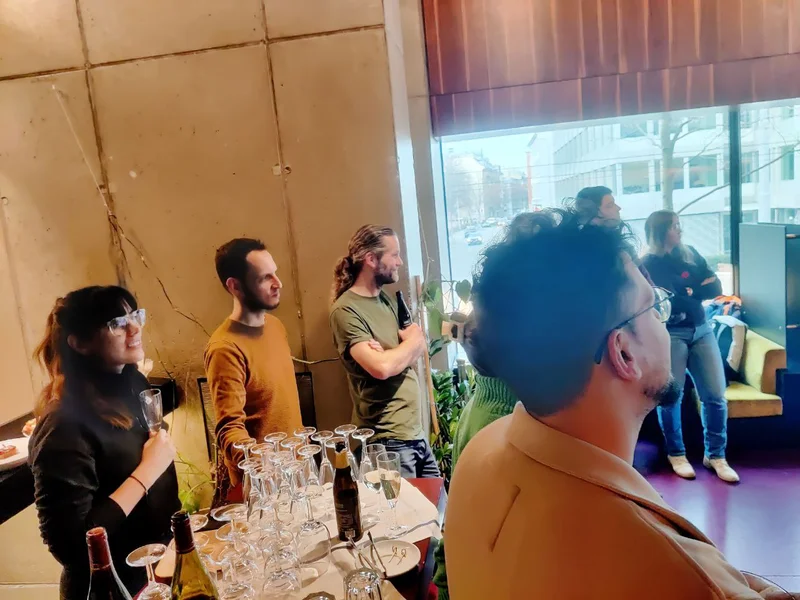 Miro Dietiker: What triggered the replacement by SalesForce for you?
Manfred Ruf: After 20 years of working with Funtrade, the replacement by SalesForce was a huge project.

The processes of the daily work environment of all departments were set up anew. Employees were trained on the new system while it was still in development. The migration of the core data defined the schedule to the GoLive, which had to be done in one weekend.

The effective release of the donation process was smooth, on time and a great relief for the entire project team.

Miro Dietiker: Marc, you joined UNICEF in 2014 and since then we have implemented many successful projects together. How did you experience this period?

Marc Uricher: Knowing that donations are reliably processed at all times, even with high transaction volumes, I can fully focus on innovation and campaign work.

MD Systems continuously brings us new impulses and also helps us in an advisory capacity. Together, we have been able to implement projects at the right moment that would have been inconceivable a short time before and we also successfully realized a cultural transformation.
We appreciate the modesty of MD Systems, they are not salesmen. Everything they promise just always works out.
---
After the interesting exchange of Marc, Manni and Miro we finished the evening with some snacks, drinks and good conversations.
We would like to express our sincere thanks for the many years of trustful and exciting time with UNICEF. We appreciate the close cooperation as well as the transparent communication very much and are looking forward to grow further together and to reach new goals.